Hold Fast
is an exclusive brand developed by Kerusso, a leading Christian lifestyle brand renowned in America. With a strong emphasis on faith, Hold Fast offers a wide range of original and compelling products, including Christian T-shirts, gifts, and more. 
These unique and thought-provoking creations serve as powerful catalysts, inspiring millions of believers worldwide to engage in meaningful conversations about Jesus. Kerusso's extensive line of Hold Fast merchandise has become a trusted source of inspiration and encouragement for individuals seeking to express and share their Christian beliefs in a stylish and impactful manner.
Kerusso recognized the need to enhance the visibility and distinctiveness of their Hold Fast brand, as its products were previously integrated within their main website, resulting in a lack of dedicated focus. The integration of numerous pieces of information on a single page further diminished the brand's prominence.
In response to this demand, the clients engaged our services to design and develop a comprehensive e-commerce platform solely dedicated to the Hold Fast brand. The primary objective was to create a visually captivating and user-friendly website that effectively highlighted the unique and faith-based products offered by Hold Fast. By providing a dedicated space for Hold Fast, we aimed to maximize brand visibility, streamline the customer experience, and facilitate seamless transactions.
The design of the website for Hold Fast is specifically tailored to align with the brand's masculine focus. My goal was to create a user-friendly interface that resonates with the target audience. In the hero section of the home page, I  have incorporated a promotional banner to highlight ongoing sales and capture visitors' attention. 
The overall design aims to provide a visually appealing and cohesive layout, ensuring a memorable and immersive user experience. By focusing on usability, we have crafted a design that not only showcases Hold Fast's products effectively but also fosters a sense of affinity and engagement among visitors.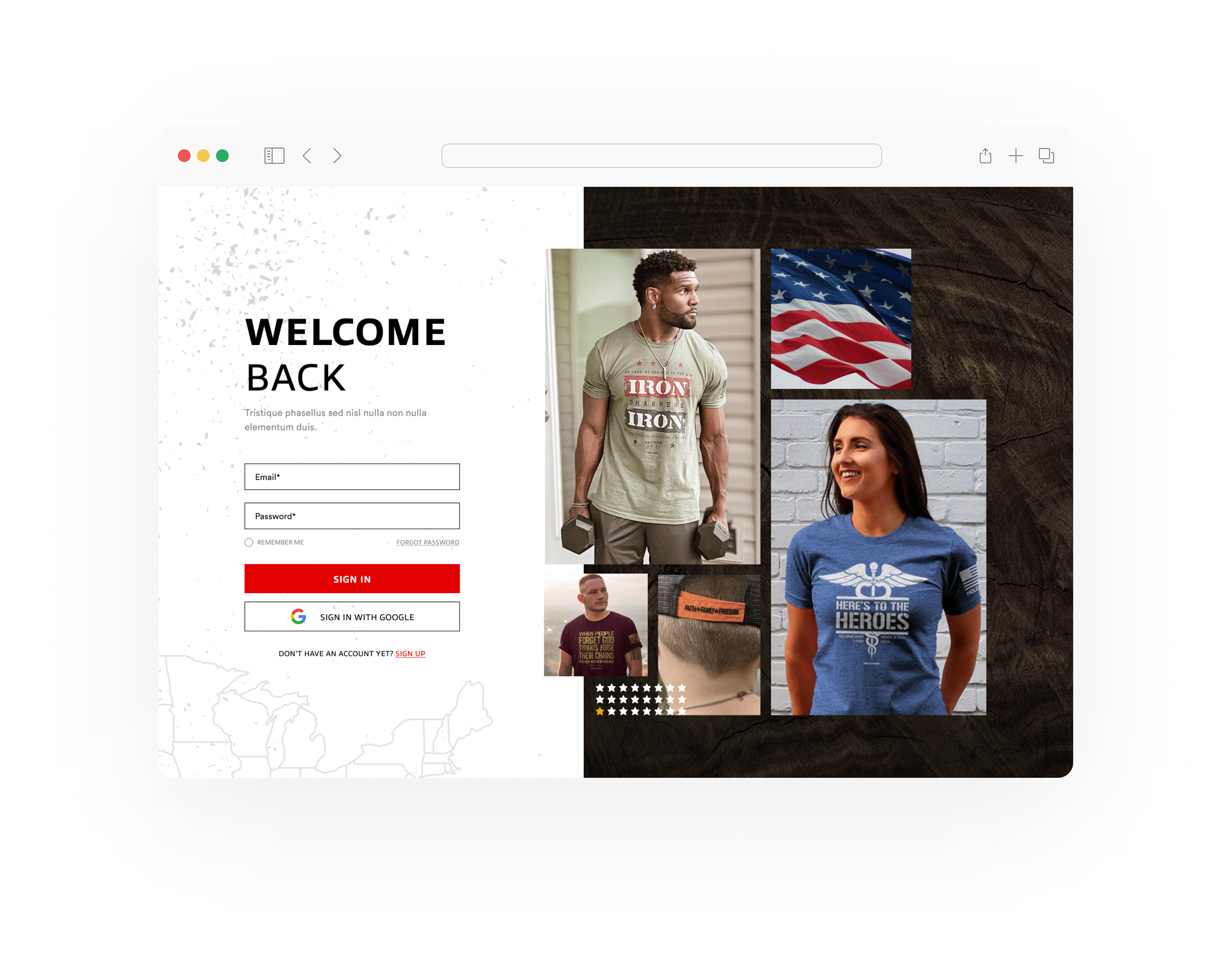 In conclusion, the Hold Fast project has yielded exceptional results, exceeding the expectations of both our team and the client. The user-friendly design, specifically tailored to align with the brand's masculine focus, has successfully captured the attention and engagement of the target audience.

The client has expressed great satisfaction with the final outcome, as the dedicated e-commerce website has not only elevated the visibility and distinctiveness of the Hold Fast brand but also led to significant growth in sales. I am proud to have played a key role in empowering the client to expand their reach and achieve remarkable success in their online business endeavors.